"Should I spend my online marketing budget on Google Adwords or on Facebook Ads?"
That's the million dollar question business owners want the answer to.
And to make matters worse, they've heard a whole bunch of conflicting advice…
"Facebook is MUCH cheaper than Adwords. Spending money on Adwords is a waste."
"Adwords is more effective for generating sales. Facebook Ads are just a branding play."
"Facebook advertising is a lot easier to setup than Adwords, so you can manage it yourself."
The list goes on and on, and if you don't want to look like this guy…
…then I suggest you keep reading.
In this post, I walk you through each platform's strengths, weaknesses, and more importantly, their differences so that you can finally put the Google Adwords vs Facebook Ads debate to rest.
By the end, you'll know exactly where to focus your efforts and marketing dollars to start generating more traffic, leads, and sales for your business.
ADVERTISING ON GOOGLE VS. FACEBOOK: WHAT'S THE DIFFERENCE?
Before we start, I need to be real with you…
My intention with this blog post is to help you decide WHERE to spend your advertising budget, not to build a case for investing in paid advertising.
Note: If you don't believe that paid advertising can help grow your business, then I suggest you give this in-depth ppc case study a read and decide for yourself.
That said, let's get right into it…
Google Adwords and Facebook Ads are both very similar and very different at the same time.
Same, but different… – image source
They each have their bells and whistles, but ultimately there are 5 major differences between the two channels that you need to consider before choosing where to spend your money.
1. VIEWER INTENT
The biggest difference between the two platforms is the level of intent on behalf of the viewers of your ads.
GOOGLE ADWORDS – HIGH INTENT
With Google Adwords, you're able to show ads to people based on what they type into the Google search box. For example, if you run a business that helps Montreal residents protect their homes' foundation from pyrite, it pays to show up when people search for things like pyrite removal montreal:
That's considered a high intent search. If we think about where this person is in their search for a solution to their problem, they're pretty close to making a purchase.
They're likely looking for pricing, contact information, or how to start the pyrite removal process. For a business owner that runs a pyrite removal business, that's a pretty darn' good lead.
A recent study by Wordstream even found that for high intent searches like the example above, paid ads get 65% of all clicks. That's a significant amount, and it's the main reason Google Adwords is great for direct-response type businesses (think lawyers, dentists, contractors, etc.)
To further validate this point, a study by Unbounce found that PPC visitors are 50% more likely to purchase something than organic visitors.
That's the beauty of the high intent nature of Google Adwords.
FACEBOOK ADS – LOW(ER) INTENT
On the other hand, Facebook Ads are more interruptive and generally fall in the lower intent category.
People scrolling through their newsfeed aren't necessarily looking for a solution to a problem.
Apart from asking your friends for recommendations, when was the last time you went on Facebook to search for pyrite removal companies?
Probably never, because that's what Google is for.
People don't use Facebook to find service providers…
They use facebook to stalk their Ex's, look at cute pictures of their grandkids, or check out the latest viral cat video flooding the web.
How time is spent on Facebook – image source
But that doesn't mean Facebook Ads aren't effective…
With a bit of quality content and just the right amount of creativity, you can catch someone's attention and get them to take action (instead of clicking on that sports highlight they've been dying to watch all day).
THE TAKEAWAY: HIGH INTENT VS. LOW INTENT
Two very different levels of intent are at play here, and you have to consider that when choosing where to spend your budget.
Are you a roofing company? Adwords might be a better fit. You can get in front of people that are actively looking for a new roof and are ready to take the next step:
Are you a local restaurant? Your target customers might respond better to pictures of your latest creation, along with a small discount to get them to stop by:
I know where I'm going if ever I visit Napierville – image source
People aren't looking for your 'fancy burger' on Facebook, but you just might stop a foodie dead in their tracks and get them to drop in on their lunch break.
2. TARGETING OPTIONS
Next up are targeting options.
Without getting overly technical, you can think of Google Adwords as keyword-based targeting and Facebook ads as demographic, interest, and behavior-based targeting.
GOOGLE ADWORDS – KEYWORD-BASED TARGETING
With Google Adwords, you bid on keywords related to your business (much like in the pyrite removal example above) and show up when someone searches for the keywords you've chosen.
The name of the game with Adwords is to discover what your potential customers are searching for on Google in relation to your products or services and bid on those keywords.
In other words, what problem do you help solve? What products do you sell? Which services do you provide?
That's keyword-based targeting on Adwords in its simplest form. Adwords also offers location and language targeting:
Target specific cities, zip codes and more – image source
device targeting:
Target specific devices, networks, mobile carriers and more – image source
and audience targeting:
Target based on a wide range of interests – image source
FACEBOOK ADS – DEMOGRAPHIC, INTEREST AND BEHAVIOR TARGETING
Facebook's demographic, interest and behavior targeting is very different from Adwords' keyword-based targeting.
For starters, you can choose to show ads to people based on location, age and gender (demographics):
Then, thanks to Facebook's insane amount of data collected on each and every one of us (they're the new Big Brother!), you can choose to target people based on things they're interested in.
I used the following interest targeting for an eCommerce client of ours trying to reach an audience that likes brands and products similar to his own:
You can even get crazy specific and target people on a whole bunch of behavior-based criteria such as:
purchasing behavior
travel tendencies
residential profiles
digital activities
job roles
and more
Note: For an in-depth look at Facebook's behavior-based targeting options, check out this awesome infographic by Wordstream.
To give you an idea just how granular you can get, here are the targeting settings for a customer campaign I'm working on right now:
Location: United-States
Age: 25-45
Gender: Male
Household income: greater than $100,000
Living within 10-mile radius from a specific zip code
Likely to move in the near future
If you haven't guessed, we're helping a property management company attract new tenants.
Can you say powerful?!
Facebook's targeting capabilities are literally endless.
THE TAKEAWAY: KEYWORD-BASED VS. DEMOGRAPHIC, INTEREST AND BEHAVIOR-BASED
Adwords targeting is favorable for businesses that serve people with immediate or near-immediate needs (think lawyers, dentists, professional services providers, etc.).
Adwords is also great for eCommerce stores because you can bid on keywords related to specific product categories, models or brand names that people are searching for.
Facebook Ad targeting options are favorable if you know a lot about your ideal customers because you can leverage Facebook's data to reach them. They might not be looking to buy something, but that doesn't mean you can't put your business top of mind or even get them to take action with a great offer right there in their Facebook newsfeed.
There's no clear winner when it comes to targeting, but rather two unique ways of reaching your potential customers. It's up to you to decide which is a better fit given your situation (for businesses with larger budgets, leveraging both platforms gives you the best of both worlds).
3. AD FORMATS
Both channels offer their own unique ad formats and styles. As you continue reading, put yourself in your ideal customer's shoes and consider how they might want to learn about your brand, product or service.
GOOGLE ADWORDS – PRIMARILY TEXT-BASED, LESS CREATIVE
Google Adwords has several options when it comes to creating ads, but the most popular are:
Text ads
Image ads
Call only ads
Video ads
Shopping ads
Text ads are the defacto and what you're probably used to seeing. These show up at the top and bottom of search results page when a search query is performed. Scroll up and have another look at the pyrite removal example above ( it's a basic Google Adwords text ad).
Image ads are used to showcase your products & services on other websites that partner with Google:
WordPress serving me ads on Forbes.com – image source
Call-only ads are exactly what they sound like. They drive phone calls to your business when people click on them rather than sending people to your website. These are great if you rather talk to customers on the phone:
Use call only ads if you value phone calls more than website clicks – image source
Video ads are the most engaging ad types Google Adwords has to offer, and allow you to show videos related to your business on YouTube and other websites that partner with Google:
A video ad about…video ads!
Shopping ads allow you to show an ad featuring your product to people shopping online for that product or related products:
Shopping ads are great for eCommerce websites – image source
FACEBOOK ADS – THE MORE CREATIVE OPTION
With Facebook Ads, the ad types are more visual:
Carousel ads
Image ads
Video ads
Slideshows
Canvas ads
Lead ads
Collection ads (NEW)
Carousel ads are great for telling a story about your brand, or showing off a wide range of products:
Single image ads are your typical banner ads that you've likely already seen in your Facebook newsfeed:
Video ads are self-explanatory:
Canvas ads give you the freedom to tell your story with images, full-screen videos, call to action buttons and more all rolled into one ad type. They're the ultimate ad format for mobile users, allowing them to swipe through content, pinch to zoom, and scroll to learn more and immerse themselves in your story:
Lead ads are great for direct-response type businesses looking to generate leads. They allow viewers to sign up with just one click, eliminating the need to fill in email forms on mobile (something many people dread doing thanks to big thumbs and tiny screens):
Last but not least, the newly-launched Collections ad format is great for eCommerce businesses. It essentially allows you to tell your story with a powerful image or video at the top and have product recommendations right underneath:
THE TAKEAWAY: SEARCH ADS VS. SOCIAL ADS
Adwords ad formats are favorable for businesses that (again) have more of a direct-response type business model. The ad formats offered with Adwords allow you to be front and center when someone is looking for something you offer.
If you stick to text ads, you can also get by on Adwords without the need for fancy ad design and creatives—something that many business owners find appealing.
Facebook ad formats are favorable for businesses looking to increase brand awareness and visually show their products & services. Thanks to Facebook's social aspect, you also benefit from increased reach thanks to likes, shares and comments that come with great ad creatives.
On the downside, creating engaging Facebook ads is more time consuming and can require outside help if you're lacking design skills. You also have to remember that you're interrupting people in their news feed, so you may even rub people the wrong way if your ad isn't well thought out!
Facebook ads also have to be refreshed often because Facebook doesn't like when you show the same ads to the same people too many times. This means you're on the hook to create new ads frequently—something many business owners just don't have the time or skills to do.
4. PLACEMENT AND REACH
If we take a look at the reach and placement of ads across Adwords and Facebook Ads, things get even more interesting.
GOOGLE ADWORDS PLACEMENTS
Some of the places where you can show your Adwords ads include:
Google search results pages
the Google Search Partner Network
on websites your customers visit (remarketing on the Google Display Network)
mobile apps
YouTube
and more
To learn more about the placements available with Adwords, read their Ad Placement Guide.
FACEBOOK ADS PLACEMENTS
With Facebook, things are a little different.
Newsfeed and right-hand column are the most popular placements:
Desktop and mobile ad placements – image source
The Instagram placement is becoming more and more popular with brands that need to show off their products:
Run ads on Instagram similar to mobile newsfeed ads – image source
The in-stream video placement allows for 5-15 second mid-roll ads within live and non-live videos on Facebook, and you can see an example of what that looks like here.
You can also tap into Facebook's Audience Network placement, which allows you to reach your audience outside of Facebook while they engage with mobile apps, websites, videos and more.
You can learn more about Facebook's entire ad placement suite in their Facebook Ads for Business Guide.
The takeaway: where are your customers?
There's no clear winner when it comes to reach and placement because it all depends on where your audience is. If your target customer is looking for a solution to his problem on Google, then the placements Adwords offers is what you want to leverage. But if your target customer spends most of his time on Facebook or Instagram, then leveraging Facebook's different placements is likely a better option.
5. PRICE
Price is always the main concern for business owners when it comes to advertising online, and rightfully so.
A study conducted by Hubspot found that the average cost per click across all industries on Google Adwords is $2.32 for search ads and $0.58 for display ads (data from 2016):
An idea of what a click will cost you based on your industry – image source
With Facebook ads, a study by AdEspresso shows the average cost per click to be $0.27:
THE TAKEAWAY: COST ON ADWORDS VS. FACEBOOK ADS
As a rule of thumb, advertising on Adwords is usually more expensive than advertising on Facebook (at least that's the case in 2017).
However—and this is an important point people tend to forget—traffic from Adwords tends to convert at a higher rate because of the higher level of intent with keyword-based targeting (Adwords) versus demographic, interest and behavior-based targeting (Facebook).
So even if traffic from Adwords is usually more expensive, it doesn't mean Facebook is automatically the better option due to cheaper click costs.
The only way to know which advertising network is better for growing your business is to spend money on both and monitor your cost per acquisition: the amount of money spent on average to acquire a new customer.
CONCLUSION
You should now have a good understanding of both advertising platforms and have an idea which might be better for growing your business.
If you're still confused, this kick-ass infographic one of our designers made should do the trick:
If you're solving an immediate need, Google Adwords is the way to go 95% of the time.
When you want to build brand awareness or already know a lot about your ideal customers, Facebook is a good choice because you can leverage the insane amount of data they have.
When your budget is limited, don't spread yourself thin. Choose one platform and go to town on it until you can scale profitably.
If budget isn't a concern, then advertising on both Google and Facebook may be your key to perpetual growth. In fact, based on a study by Adroll, one company increased their PPC ROI by 2.5 times when they used Facebook Ads alongside PPC ads.
Either way, you have to be ready to commit for at least three months to determine if a channel works or not.
From experience, few campaigns hit a home run right out of the gate.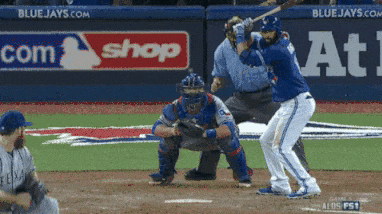 This happens once in a while, but not all the time.
But that doesn't mean the rest fizzle…
Data is gathered during month 1.
Data is acted upon during month 2.
Profitability is usually reached during month 3. It's just a matter of scaling what works and cutting back on what doesn't.
And whatever you do…don't quit too early; you may just be a click away from finding a profitable campaign to scale your business!
View Source
Originally posted 2017-06-02 14:45:09.