The following infographics show the percentile rankings for all 14 teams that missed the 2015 NBA Playoffs in the critical categories of offensive efficiency, defensive efficiency, rebound percentage, assist percentage, three-point percentage and foul rate.
Minnesota Timberwolves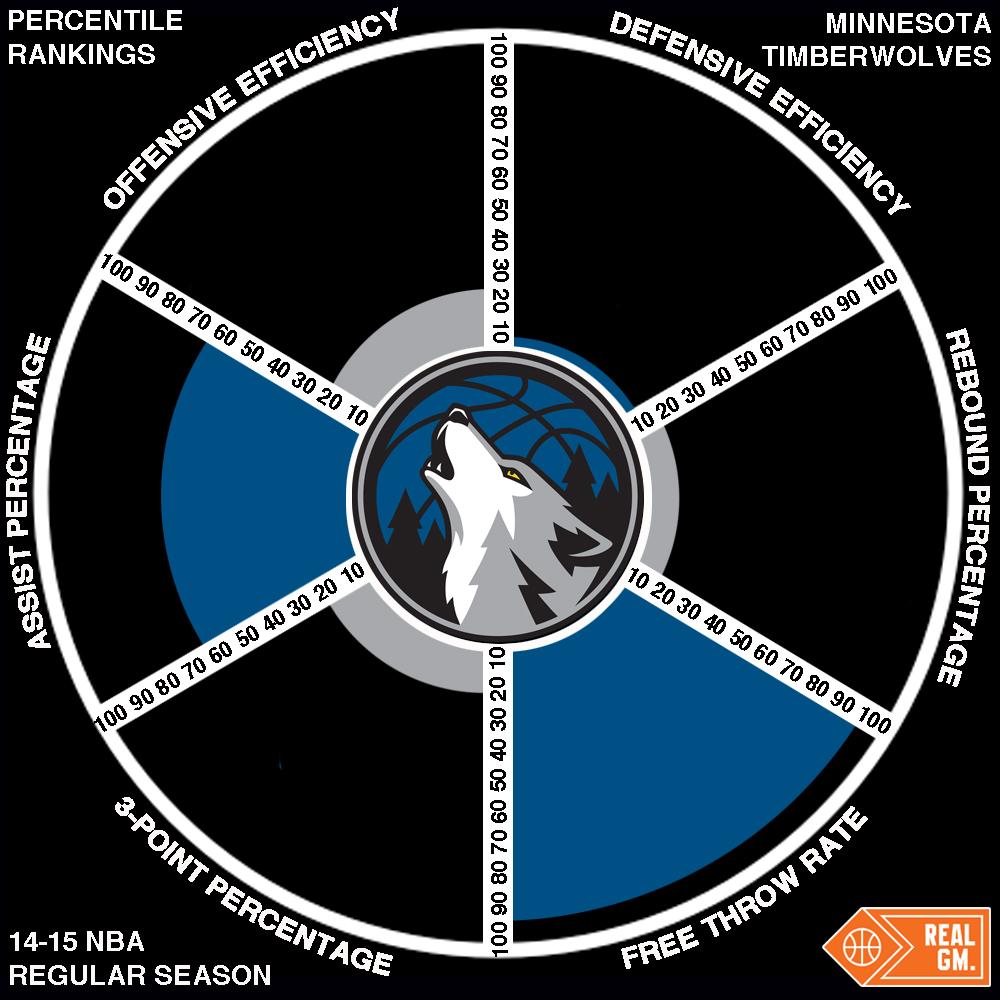 The Wolves were the worst team in the NBA on defense and weren't much better on offense. Flip Saunders returned to the bench this season and favored long two-pointers over three-pointers, which is a recipe for poor efficiency on offense. The assist rate and their ability to draw fouls are encouraging, but this group is a long ways away.
New York Knicks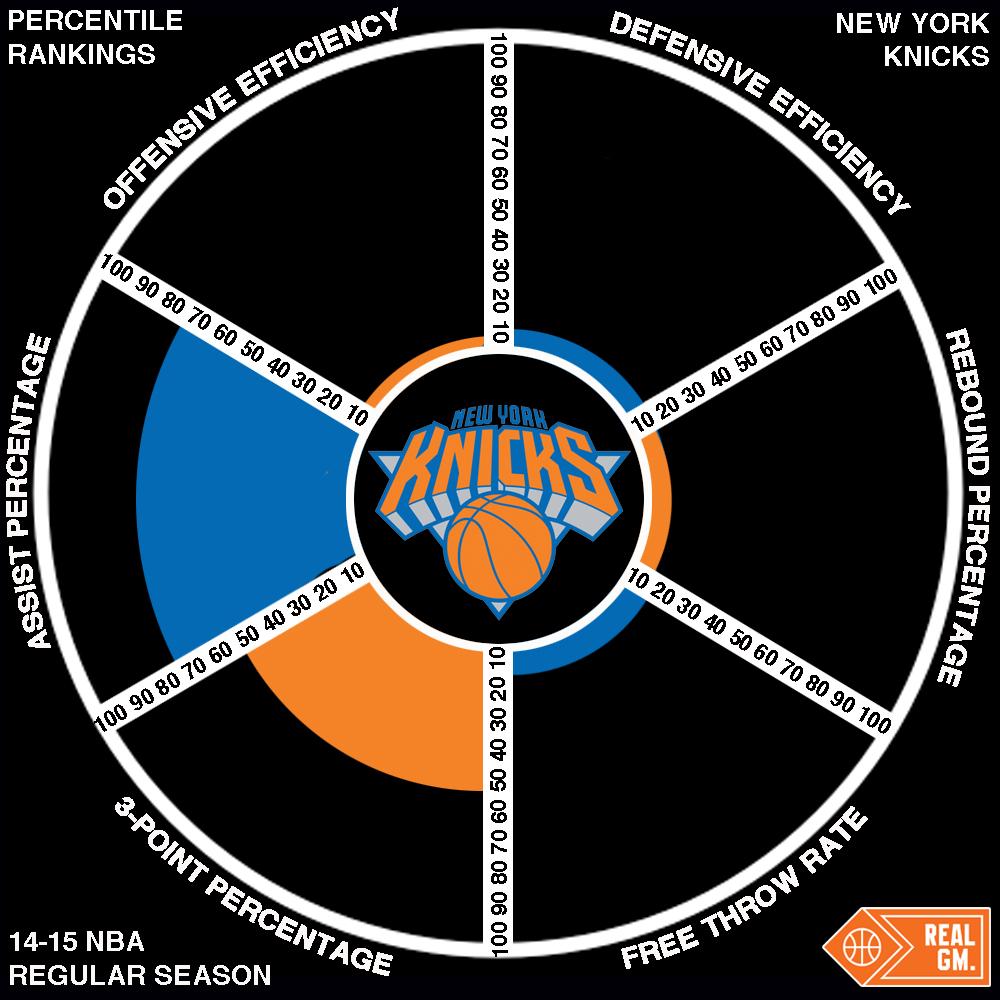 It is amazing to consider Phil Jackson seemed to seriously expect a playoff berth from this roster. The decision to sit Carmelo Anthony after the All-Star break hurt their win totals and some of these percentile rankings, though not the assist rate.
Philadelphia 76ers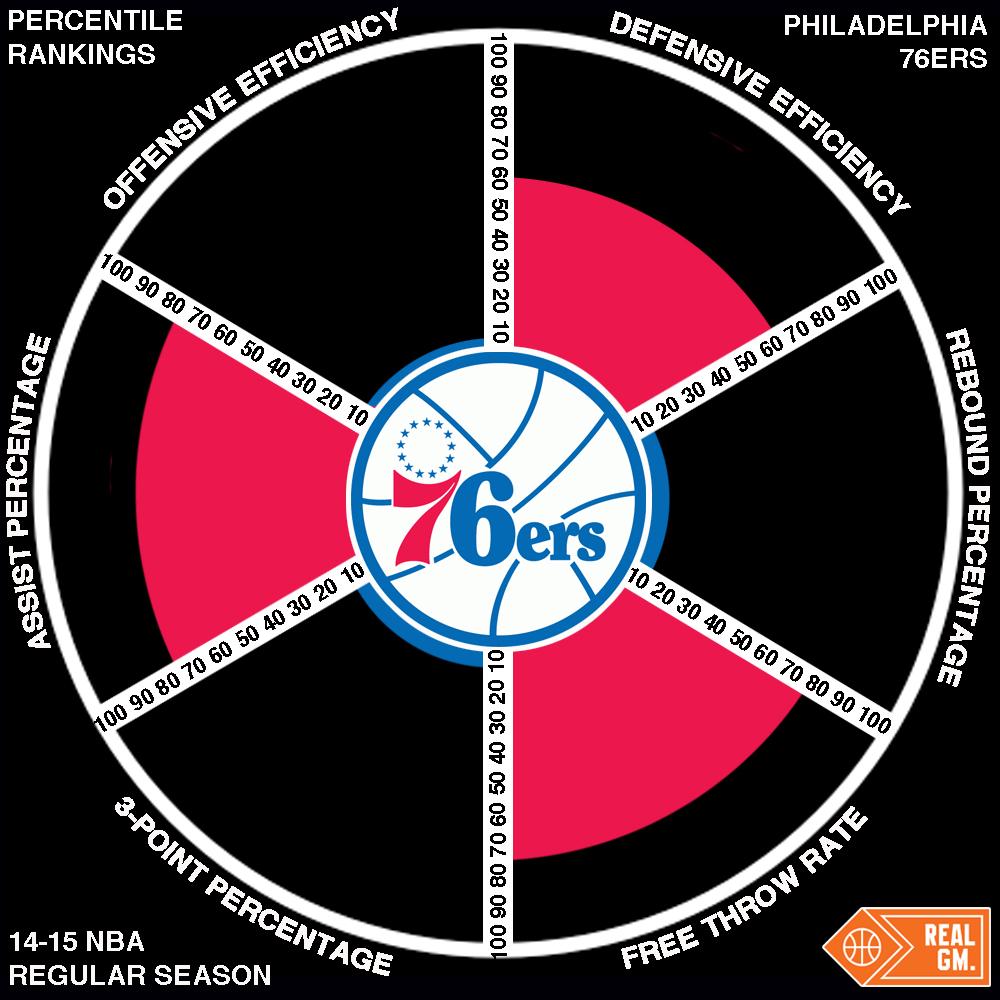 The 76ers played remarkably strong defense for a team in such a severe rebuild with player development being paramount. The assist percentage is also encouraging. Whether it's this coming year or 16-17, the 76ers are a team that appears capable of making a rapid turnaround.
Los Angeles Lakers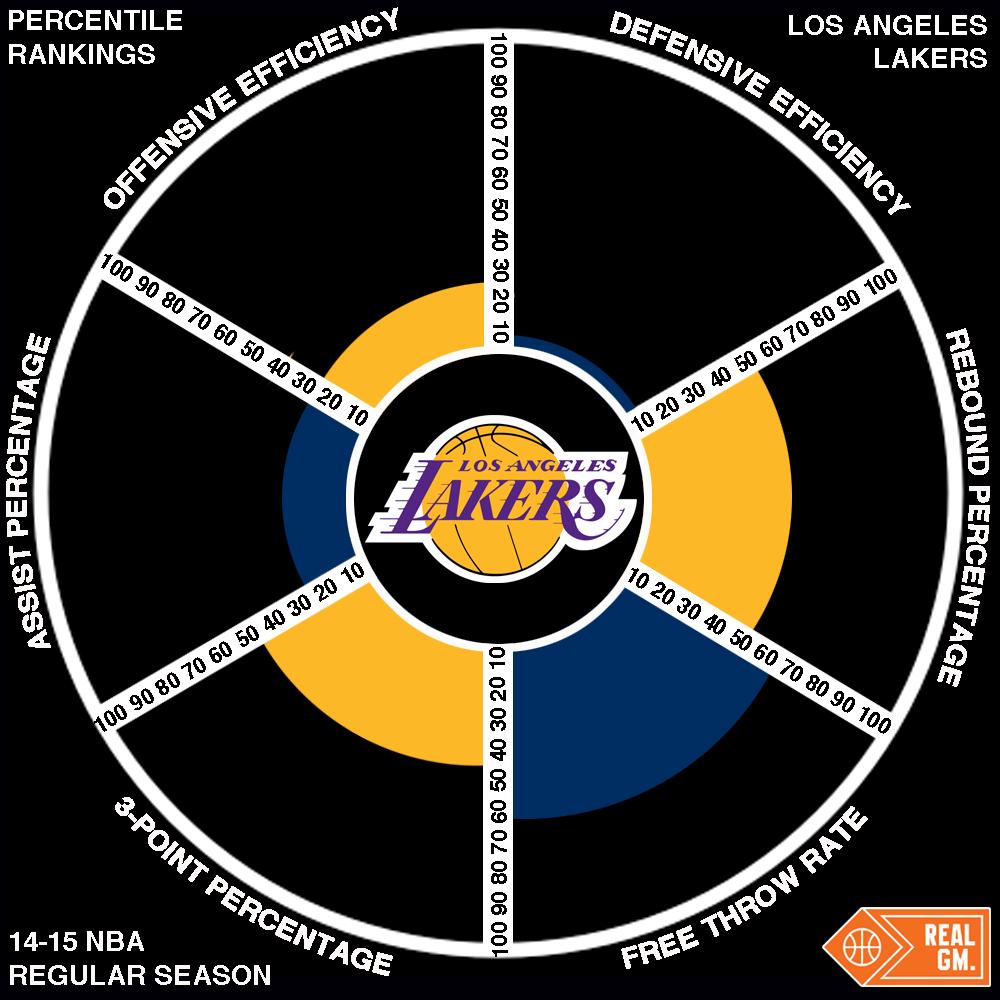 Like the Wolves, Byron Scott discouraged three-point shooting even though they shot it at a decent rate. The Lakers' defense was particularly bad and there was only so much Jordan Clarkson and Ed Davis could do.
Orlando Magic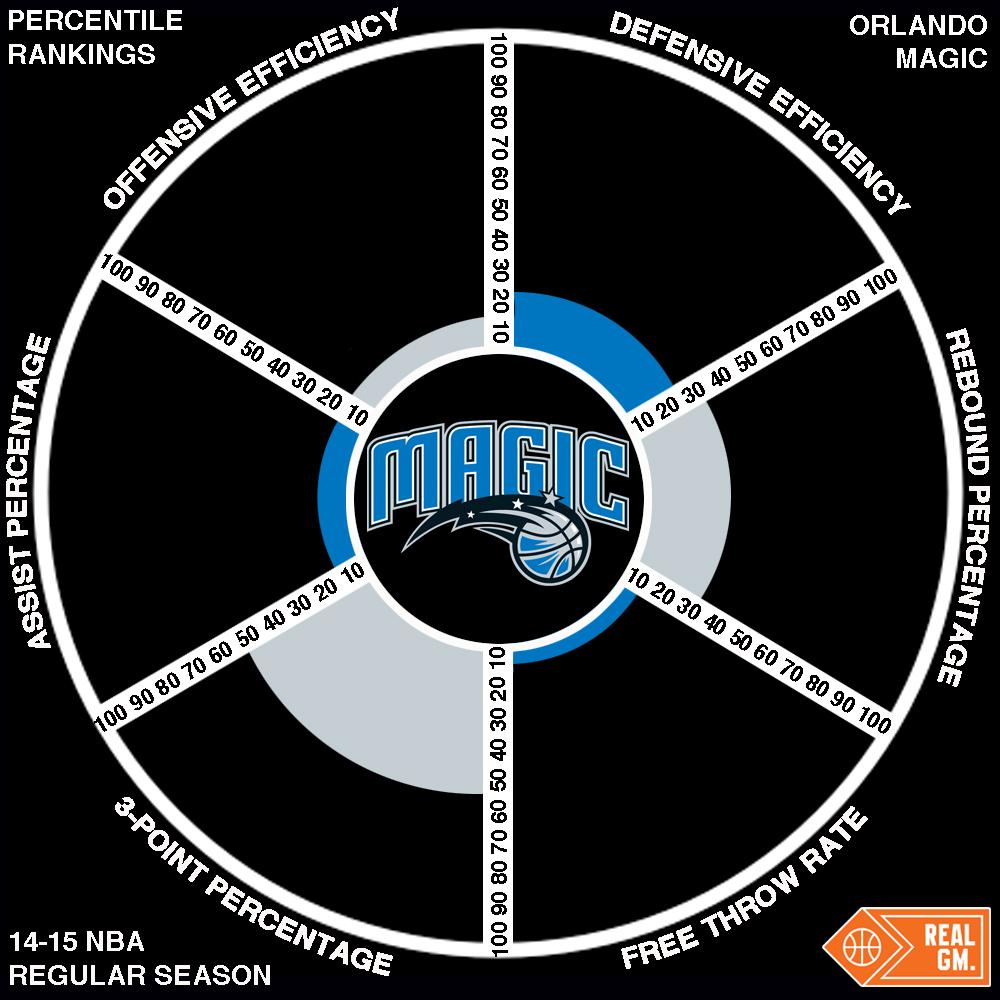 The Magic were one notch above the other bad clubs, but still struggling across the board.
Sacramento Kings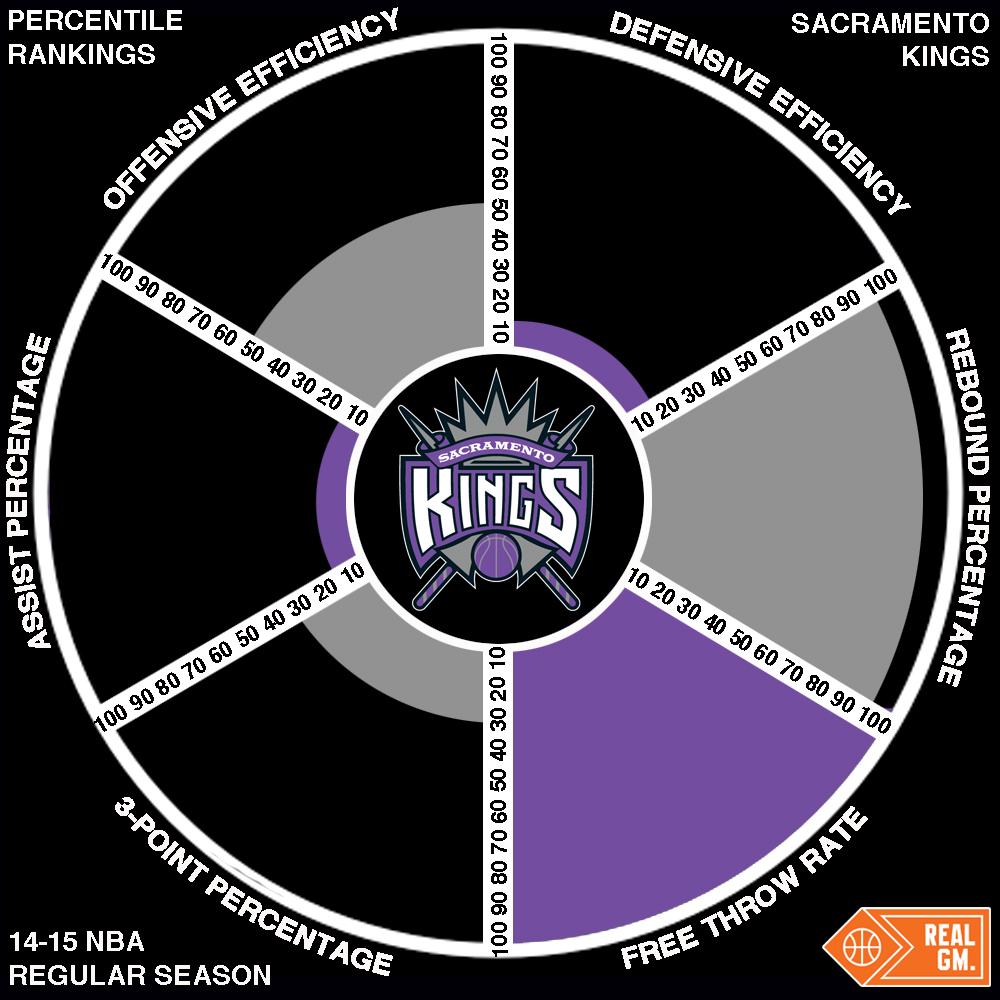 The Kings started the season strongly and finished leading the NBA in free throw rate and were third in rebound rate. The Kings are one player away from being a real playoff contender.
Denver Nuggets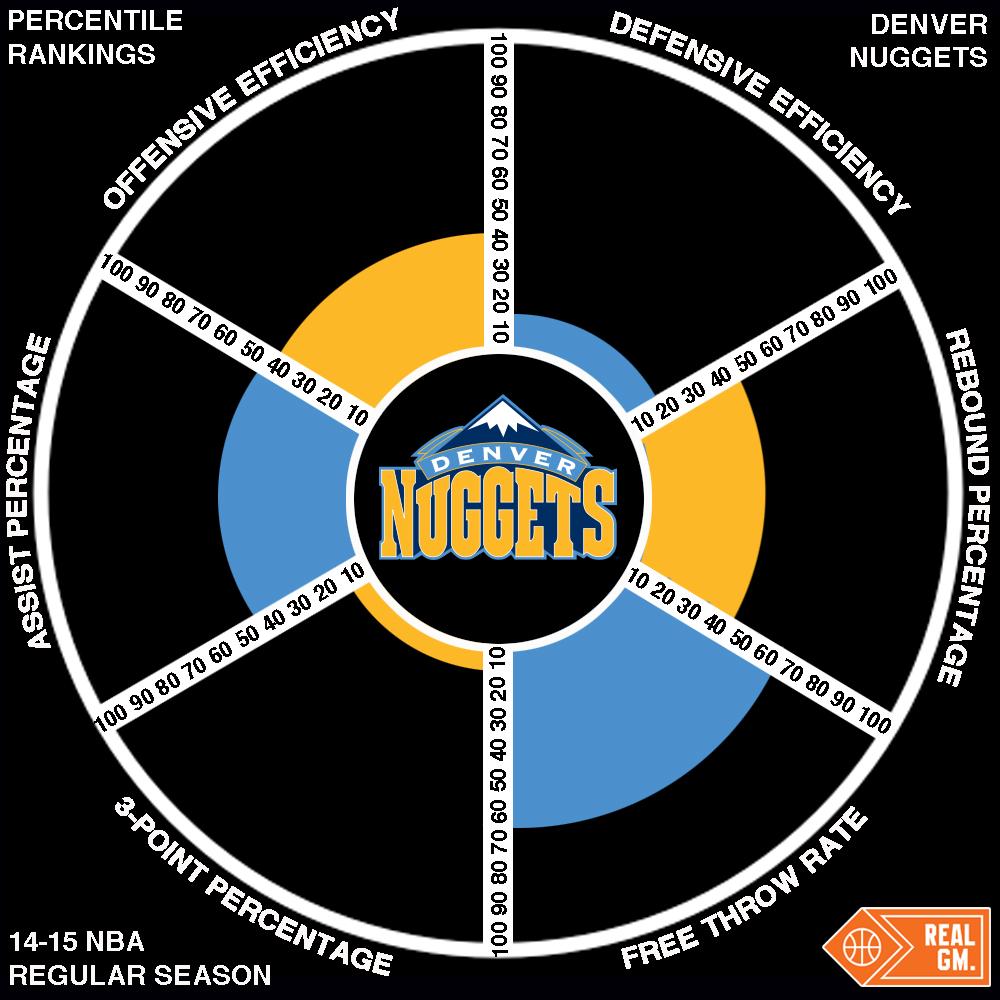 Like the Magic, Denver made an in-season coaching change. The lack of quality defenders on the roster is a major issue. They are a team that has some assets and could use a shuffling of the deck.
Detroit Pistons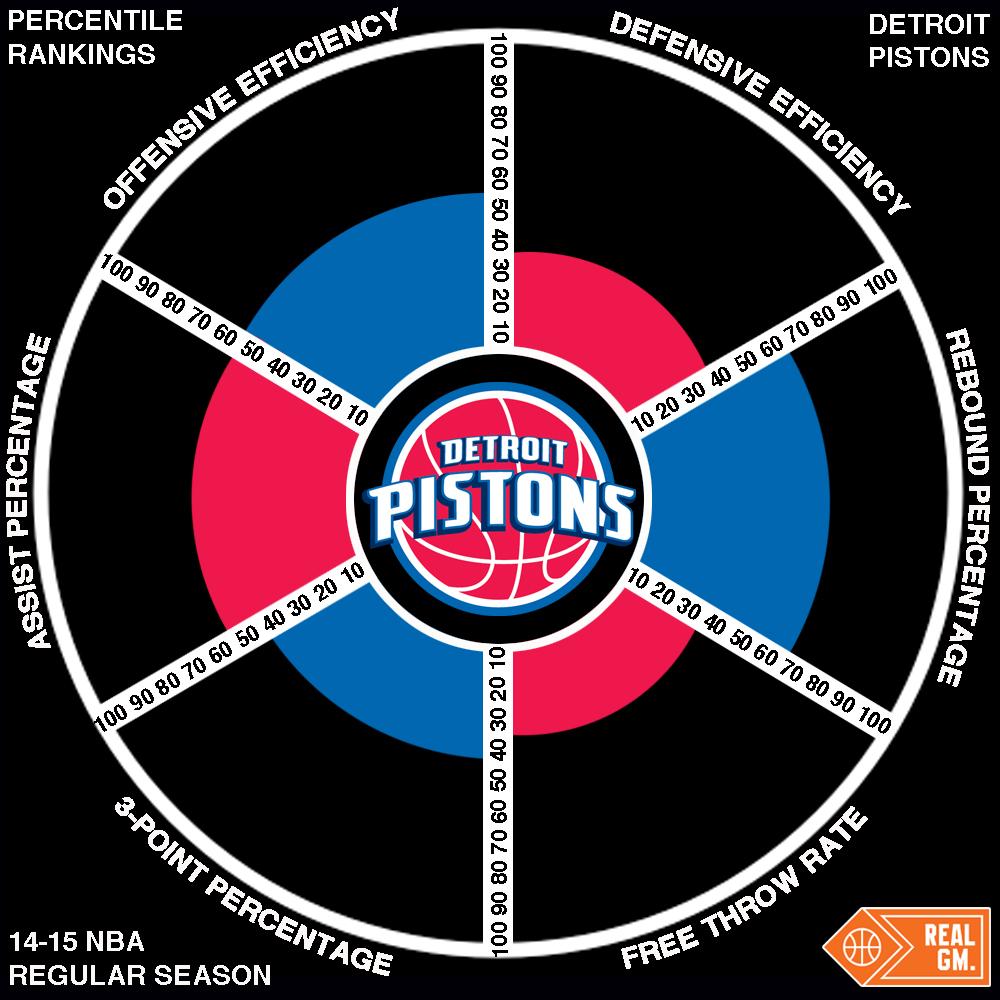 The Pistons basically had five different seasons, but were surprisingly even in these six categories. Figuring out Andre Drummond's running mate at power forward and adding shooting is critical this offseason.
harlotte Hornets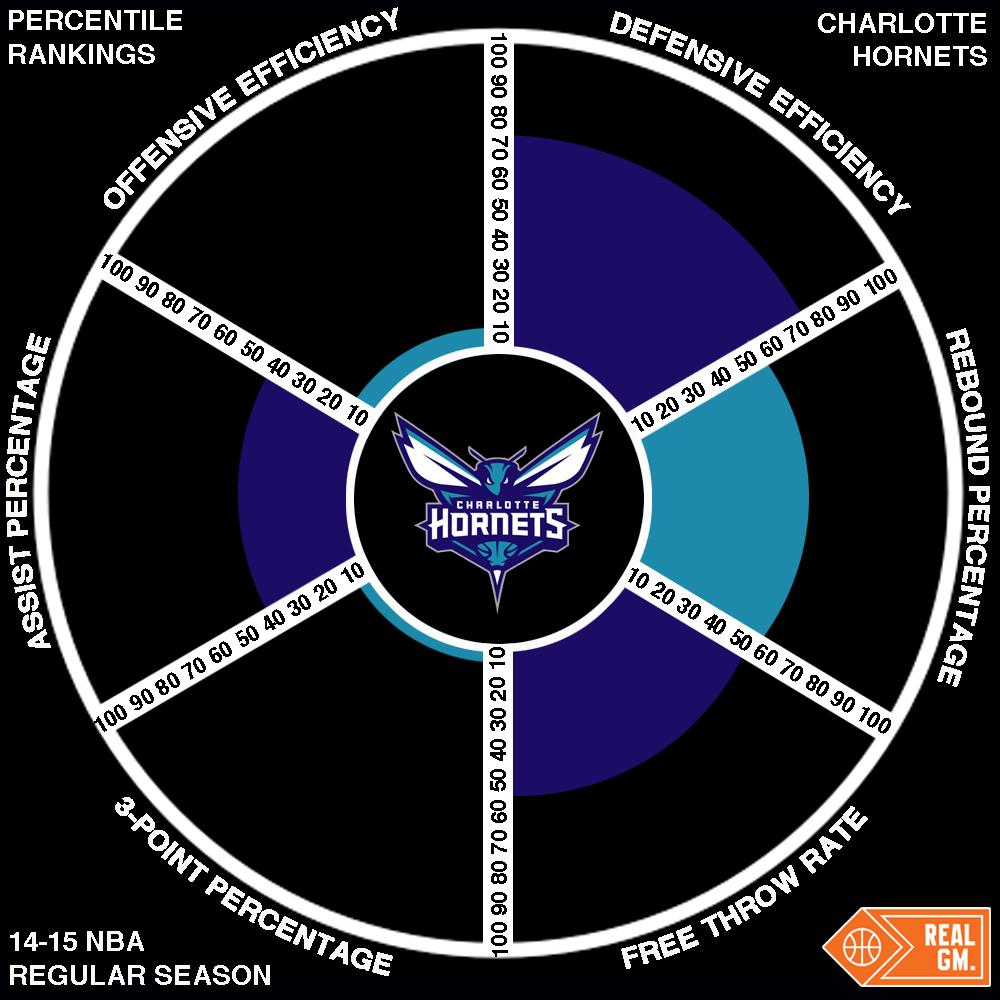 The Hornets remained a top-10 team on defense, but were unable to manufacture enough scoring one year after reaching the playoffs.
Miami Heat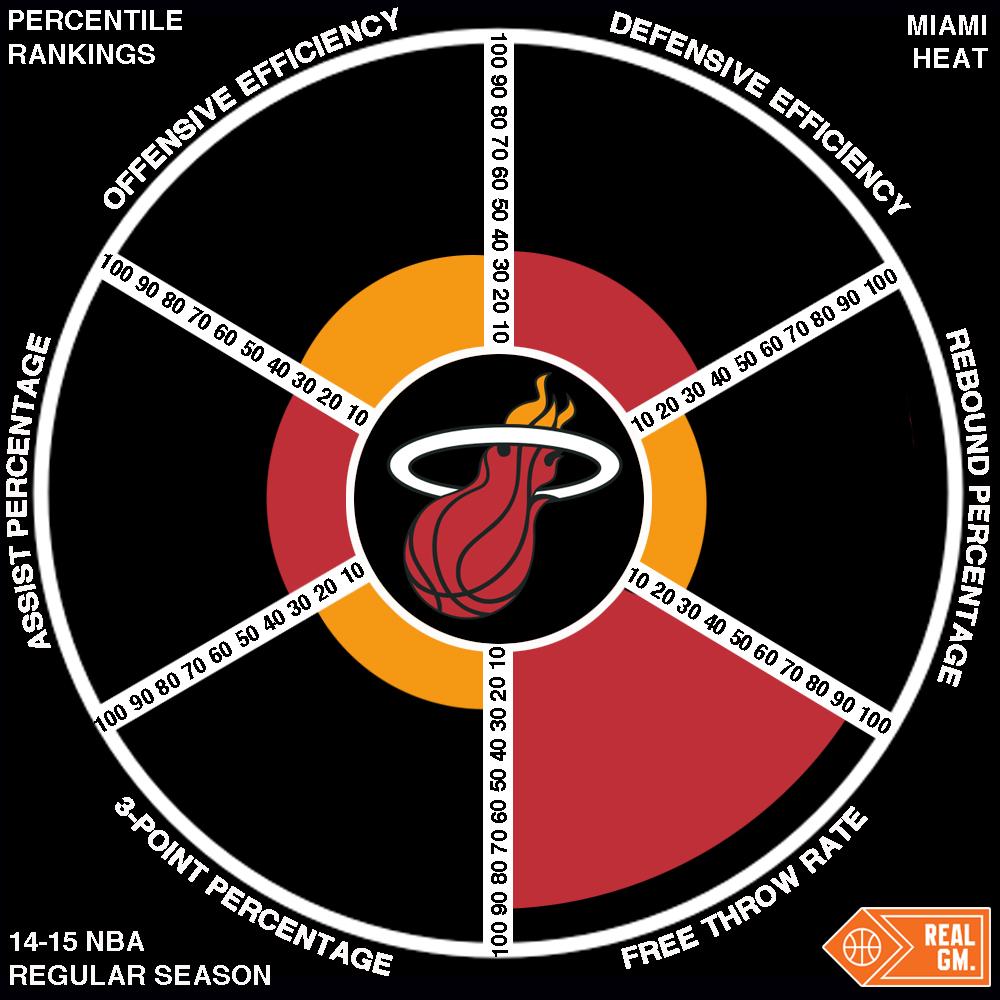 LeBron James' departure and losing Chris Bosh at the trade deadline made quite an impact. Fortunately, Pat Riley found Hassan Whiteside and Dwyane Wade was very productive whenever he played.
Indiana Pacers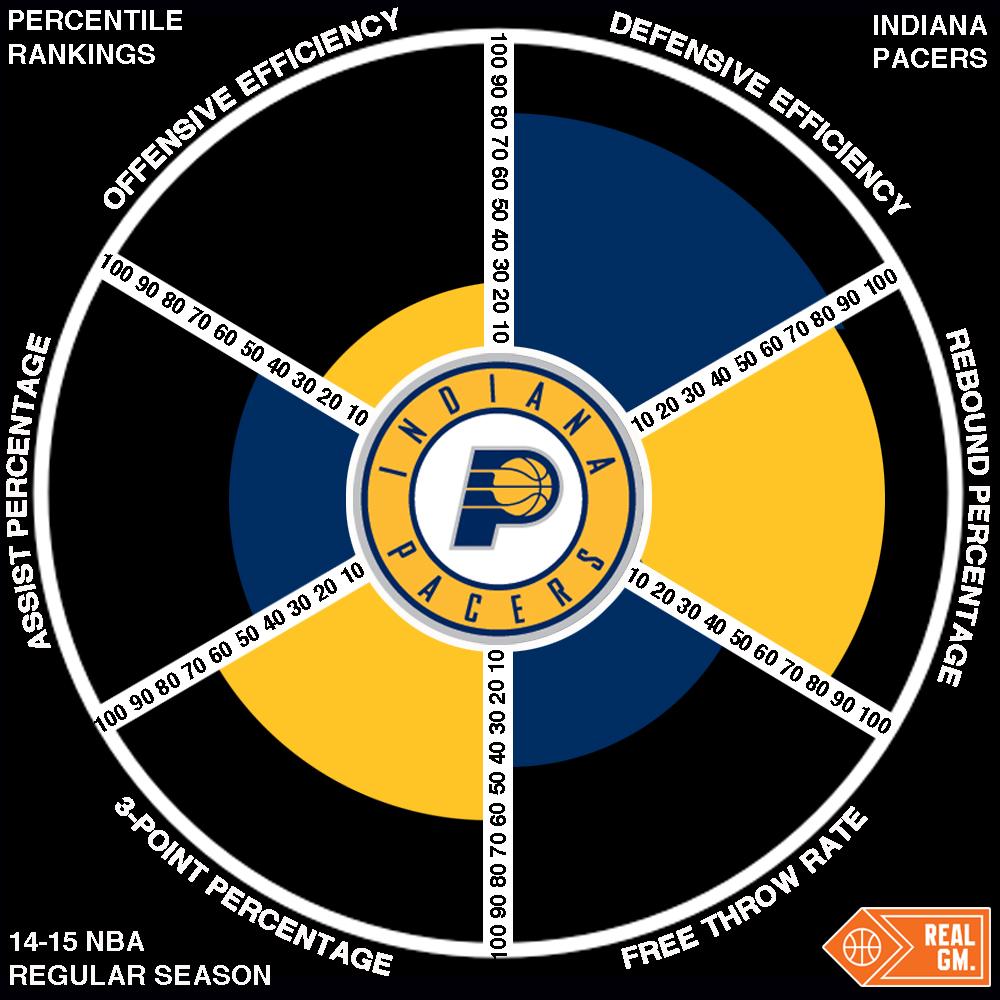 Not having Paul George until April was more than what their already below average offense could withstand. Frank Vogel managed to keep their defense very good with what was a makeshift season.
Utah Jazz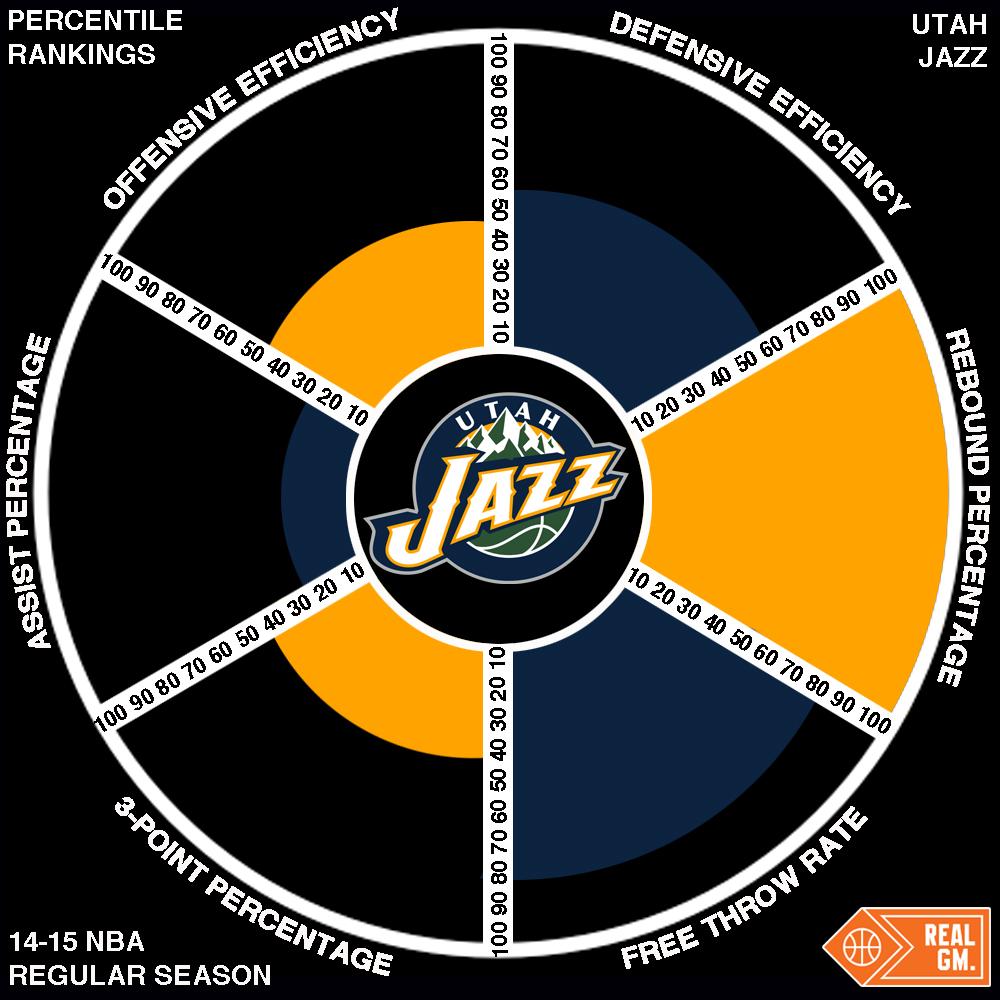 The defensive splits with Rudy Gobert are particularly impressive. Like the Kings, the Jazz could steal a playoff berth next season if they acquire the right backcourt player.
Phoenix Suns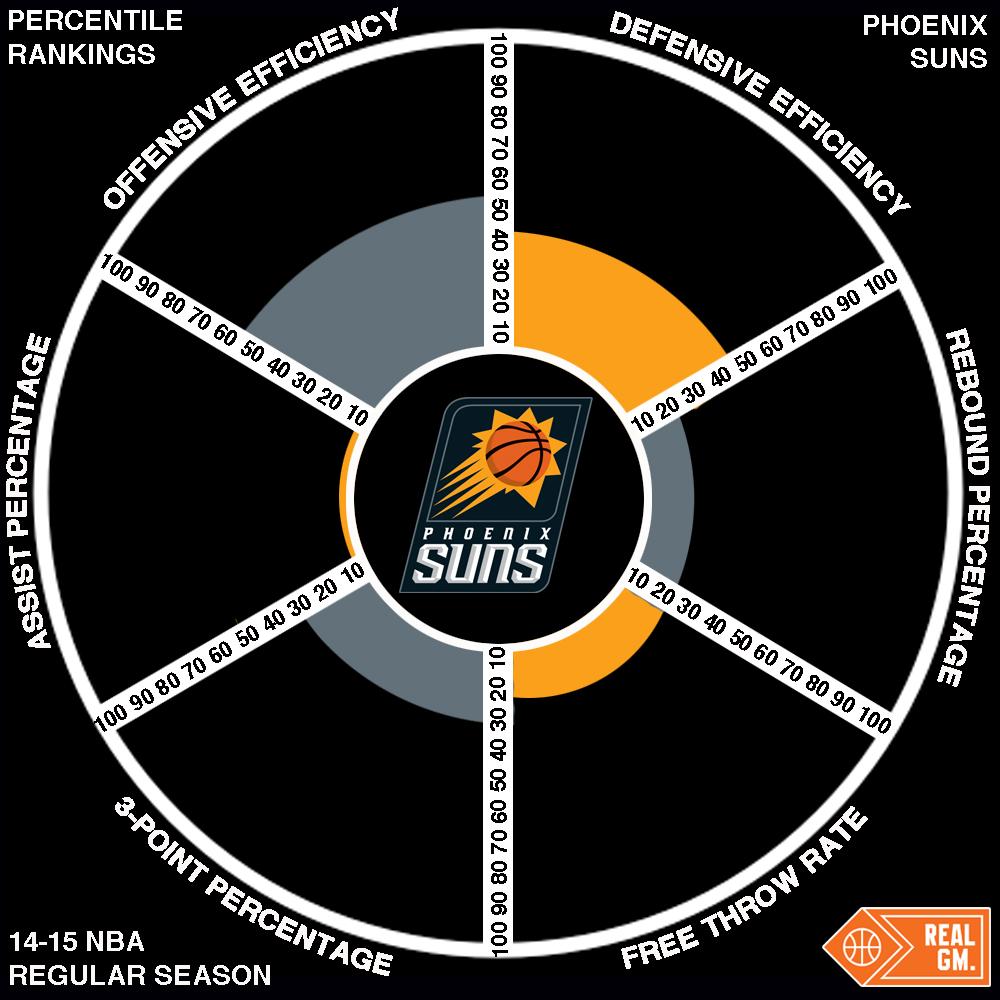 The Suns were in the playoff race until March, but they were not nearly as good as they were in 13-14.
Oklahoma City Thunder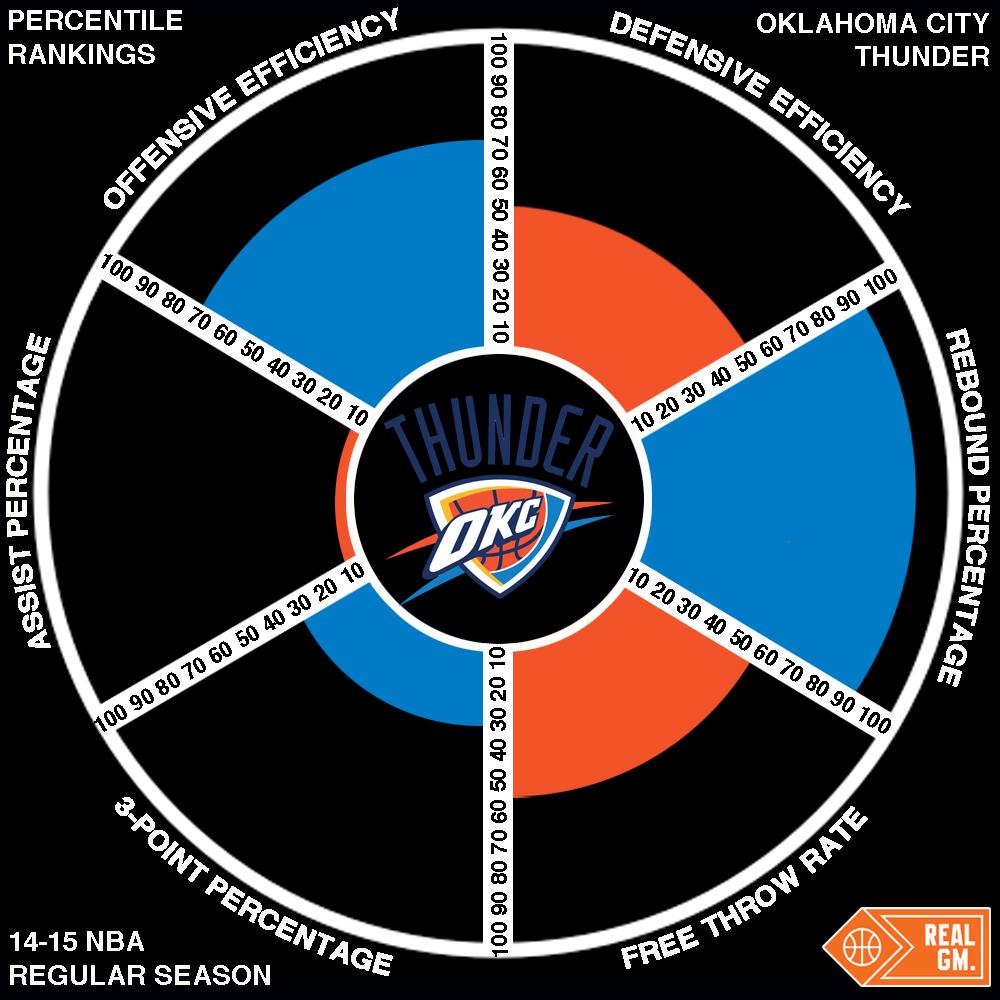 The Thunder still had potent offense and a league average defense despite an injury-plagued season for Kevin Durant, Russell Westbrook and Serge Ibaka. The poor assist rate shows how high of a ceiling the Thunder still have on offense if they hire a head coach that can implement a more dynamic offense.
View Source
#NBAPlayoffs #basketball #NBA #LotteryTeams
Originally posted 2015-05-02 22:58:42.